Giving Back
At the heart of Rose & Rex is our commitment to
giving back. We
play-it-forward

by partnering
with like-minded organizations that share our
dedication to people and planet, so we ensure that
every purchase makes a positive impact.
Past Charity Partners
Pajama Program
Pajama Program is a national 501(c)(3) nonprofit organization that promotes and supports a comforting bedtime routine and healthy sleep for children to help them thrive. Since 2001, Pajama Program has delivered over 7 million good nights for good days to children facing adversity by providing new pajamas, storybooks, and resources for caregivers. Pajama Program offers bedtime resources and sleep education nationwide, as well as through local programs in New York City, Atlanta, and metro-Detroit.
Welcome Baby
Welcome Baby provides pregnant women living near the poverty line with all the crucial supplies her infant needs in the first four weeks of life. A Welcome Baby box contains 220 diapers, wipes, clothing, bottles, baby wash & moisturizer, baby carrier, thermometer, pacifiers, rash creams and much more. Every baby deserves a healthy and hygienic start to life; Welcome Baby believes that no mother should struggle to afford and obtain these basic necessities while she is still recovering from giving birth.
Alliance of Moms
Alliance of Moms is a community of philanthropists who support pregnant and parenting teens in LA's foster care system so that they can build a positive future for themselves and their children. A membership community of #momsformoms, Alliance of Moms is working to break the intergenerational cycle of babies born to teens in foster care through education, advocacy and mentorship.
Children's Museum of the East End
The Children's Museum of the East End welcomes nearly 80,000 visitors annually. The Museum opened in 2005 and offers over 7,000 square feet of interactive, hands-on exhibits, classrooms, and performance space. CMEE's mission is to spark imagination and foster learning for children of all backgrounds and abilities and to build strong connections within the East End community by providing playful experiences.
The Surfrider Foundation
The Surfrider Foundation advocates for marine and coastal ecosystems and develops programs to ensure that they are protected. We are aligned with the work this organization does to encourage individuals, industry, and governments to protect our ocean by moving away from single-use plastics. Since launch, Rose & Rex has committed to saying no to plastic toys, which count for more than 90% of the toys on the market today.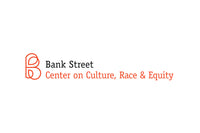 The Center on Culture, Race & Equity
The Center on Culture, Race & Equity at Bank Street College of Education strives to effectively communicate the importance of elevating issues of race and equity throughout schools nationwide. By partnering with educators, community members, and leaders they collaboratively shift beliefs, behaviors, and practices so that children of all backgrounds can thrive and realize their full potential.
Second Chance Toys
Second Chance Toys is a nonprofit that rescues, refurbishes, and donates plastic toys to children in need. By reconditioning toys made out of non-biodegradable plastic that would typically end up in landfills, SCT helps protect the planet and promote children's ability to play. Rose & Rex partnered with for 4 years. To date, we have donated tens of thousands of refurbished toys to children in need.
Women one
WomenOne envisions a world where every woman and girl has access to a quality education. They partner with institutions and community-based organizations to provide women and girls facing extreme poverty, cultural barriers and emergencies access to life-changing education.
Do you know of an organization that is making a difference in childrens' lives?
Nominate A Charity